Long-lasting components, time-saving design.
Lifelong Build
All H2hOme® models come standard with stainless steel pump heads and non-ferrous components. This protects against corrosion, and ensures system readiness for decades to come.
Fast Installation
Created with home builders in mind, our slim tank can be carried through any standard sized doorway – with reduced weight when the pump is slid out.
Effortless Design
The only residential fire suppression system with an easy slide-out pump, which makes it easy to service, and easy to own.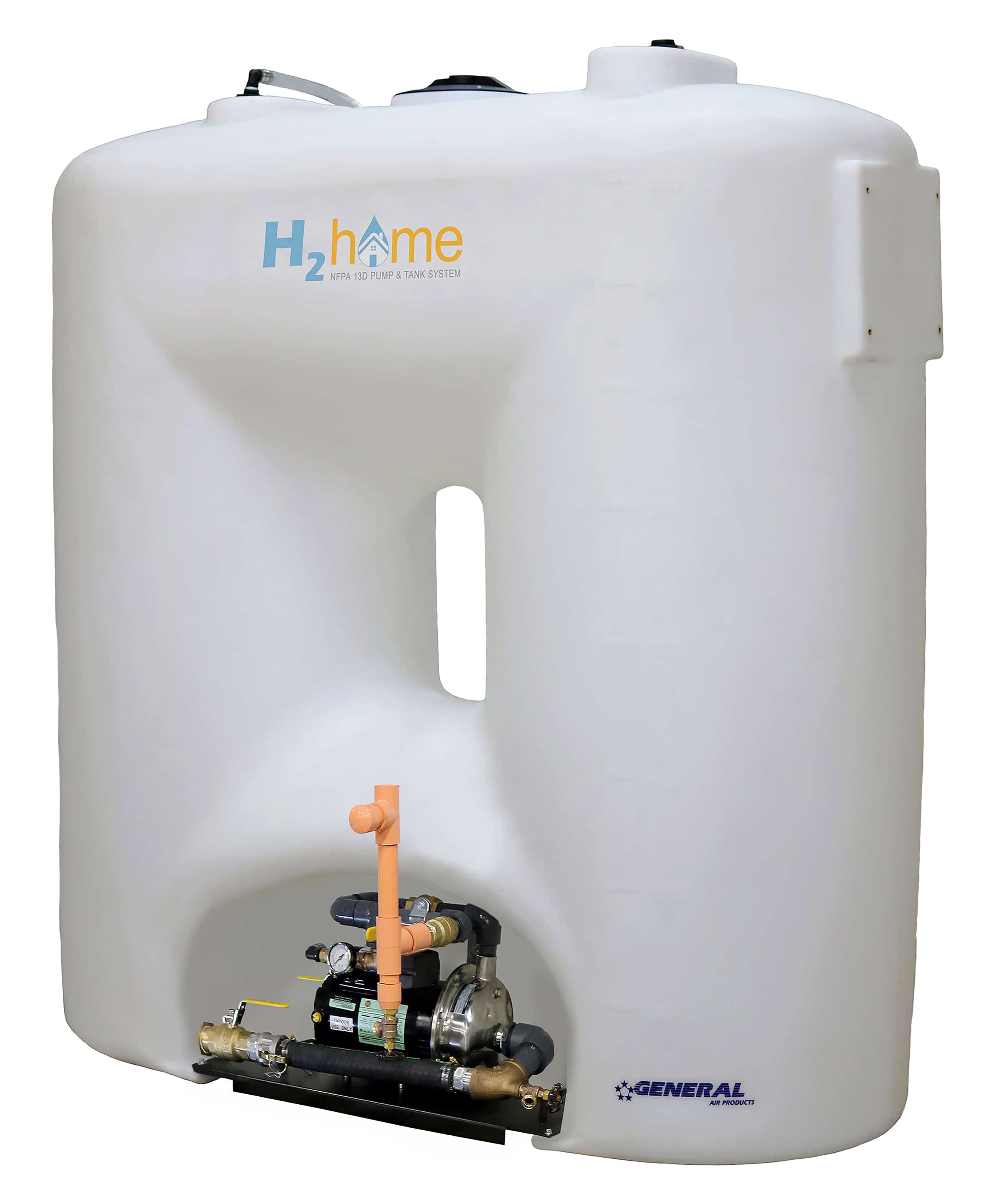 NFPA 13D Code Compliant.
NFPA 13D 6.2.1 (2):
Pump motors using ac power shall be rated for 240 V
and wired in accordance with the NEC (NFPA 70).
NFPA 13D 6.2.1 (4):
The pump shall be located not less than 1 ½ in. off the floor.
NFPA 13D 6.2.2 (1):
The test connection shall return water to the tank.
NFPA 13D 6.2.2 (3):
A method for determining the water level in the tank
shall be provided without having to open the tank.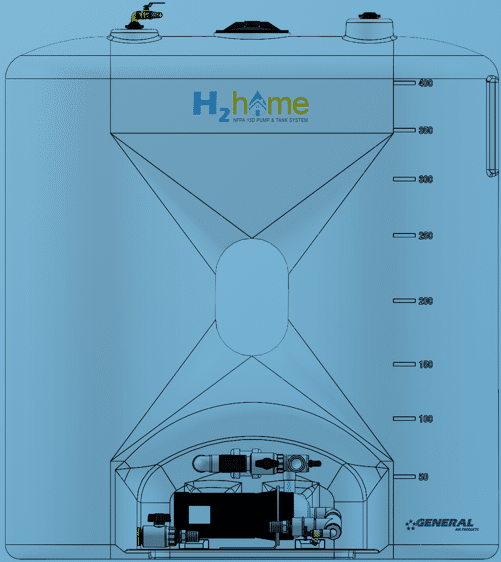 Small footprint,
perfect solution.
We made installation simple, because sprinkler fitting doesn't need more complexities.
Our slim tanks are easily transported on-site, fit easily in small areas, and feature the exclusive ability to slide out the pump assembly for servicing or wiring.